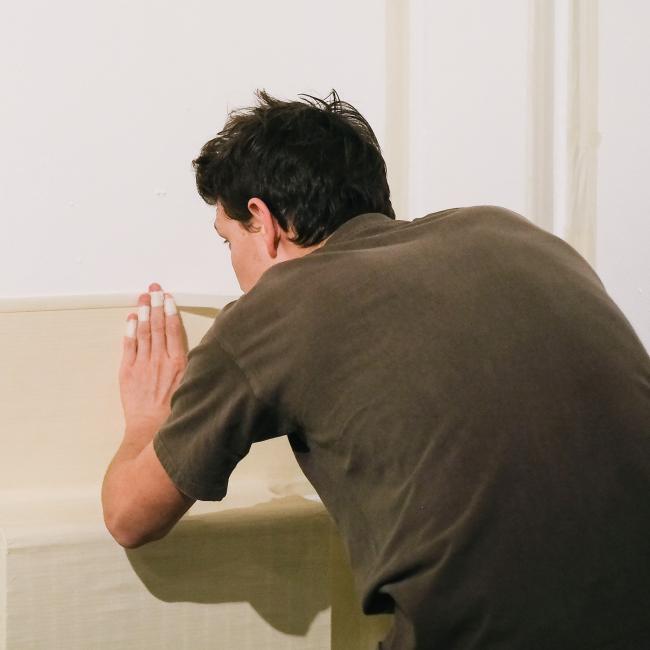 Luca Resta est ne à Seriate en 1982. Vit et travaille à Paris.
Ses recherches remettent en cause le concept de «répétition». Entendu comme un phénomène caractéristique de notre société, il s'interroge sur sa valeur ontologique et sa relation avec les dynamiques contemporaines.
Après un baccalauréat artistique, en 2008, il obtient une maîtrise à l'Académie des beaux-arts de Bergame (Italie). Il poursuit ensuite sa carrière artistique et ses recherches au travers des résidences tels que la Fondazione Spinola Banna per l'Arte à Turin, Viafarini in Résidence à Milan et Astérides à Marseille.
Au fil des ans, il a participé à plusieurs expositions collectives nationales et internationales, parmi lesquelles: Sound Fetish (51° Biennale de Venise, 2005), Inaugural Exhibit (Art Raw Gallery, New York - 2009), Quali cose siamo (Triennale Design Museum, Milan - 2010), Il raccolto d'autunno continua ad essere abbondante (DOCVA, Milan - 2011), State of the Arts (54° Biennale de Venise - 2011), All in good time (BACO, Bergame - 2013), Calcio d'inizio (Fondazione Sandretto Re Rebaudengo, Turin - 2014), Common-Place (Galerie Rajatila, Tampere - 2015), DAMA (Turin - 2016), Metamorphosis (Galerie Italienne, Paris – 2016), Babel (Contemporary Locus, Bergame - 2016), Brave New Word (K-Gold Temporary Gallery, Agia Paraskevi - 2016), Do Disturb #4 (Palais de Tokyo, Paris - 2018).
Parmi les expositions solo et duo: Man at work (Galleria Placentia Arte, Placentia - 2009), Chambrequatrevingtcinq (ARS + L, Bergame - 2013), J-12 Superposition (Galerie Paris8, Paris - 2014), It Happens (Galleria Il Ponte, Florence - 2018), Depiction of Nature and Society (Galerie Italienne, Paris - 2019).
Bouteille en plastique, scotch, resine
32 x 59 x 38 cm
Casque et ruban adhésif 
32 x 27 x 25 cm
Carton, mousse, plastique, ruban ashèsif
28 x 54 x 40 cm